September is here. Welcome back to a great Fall Term! To help you tackle the exciting challenges ahead and remember the joy of learning, always include Learning Skills Services as an ongoing component of your academic success strategy. From workshops to useful information and resources to individualized help with organization and study skills,  LSS is here for you.  Start the term on the right track for academic success with workshops such as  Secrets of Academic Success, Time Management,  Reading & Note-taking, and more.  Check out our monthly Workshop Calendar here:   September 2016, October 2016.
We've Moved!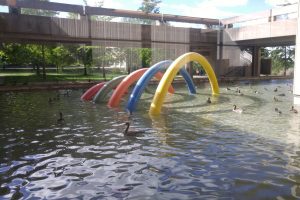 Over the summer, Learning Skills Services has moved to our great new office space,  inside Scott Library, near the Learning Commons Study Hub. From there, we'll be offering our popular Learning Skills workshops at SMIL, extended Drop-In times, and more! Stay tuned for details as they become available.
Please note that we will not be offering any individual appointments until later in the term.  Since we are no longer located within CDS at the Bennett Centre, our method of booking appointments will change. Details will be available within a few weeks.
What are Learning Skills Services?
Learning Skills Services (LSS) are about "learning how to learn" and improving student effectiveness and efficiency at studying and completing tests and assignments. Looking for ways to better achieve your academic goals? Wondering how to keep up with course readings and assignments? Hoping to find strategies to manage your time more effectively, stay on top of your studies, prevent problems later on in the term, and get the most out of your university experience? Learning Skills Services can help!
Open to all current York University students, LSS can help you take charge of your own learning, build your academic skill set and confidence, and foster a deeper sense of engagement with your studies. No matter what your program of study or level of academic success, from first year right through graduate studies, LSS is for you! Learning Skills Services include Workshops, Drop-In, and One-to-One sessions.
What Services Are Offered at LSS?
Workshops
During the Fall and Winter terms, LSS offers a full range of Learning Skills Workshop topics designed to promote academic success, from Time Management and Reading & Note-Taking, all the way to Exam Prep. For times and locations of upcoming LSS Workshops, see Upcoming Workshops in the right-hand column and check out our monthly workshop offerings, by clicking on View Calendar under the upcoming workshops. You can also print your own copy of our monthly Workshop Calendar here:  September 2016, October 2016.  Advance registration is not necessary but LSS workshops are popular and fill up on a first-come, first-served basis, so be sure to arrive early for a good seat!
If you attend 8 or more different Learning Skills Workshops at any point during your time at York, you can also earn your Passport to Success certificate - a valuable addition to your portfolio and Co-Curricular Record at York.
Drop-In
Do you have a quick learning skills issue or study-related question to discuss with a Learning Skills Specialist?  As a Learning Commons partner, LSS offers Drop-In services at the Learning Skills Pod, Scott Library, for short (10-15 minutes or less) first-come, first-served consultations. Our Fall Term Drop-In times will be posted soon, when they become available.
One-To-One Sessions
In addition to the LSS workshops, York students (undergraduate and graduate) may also sign up for individual sessions with a Learning Skills Specialist, starting in late September, to develop and implement personalized strategies for better achieving academic goals. As we are no longer located within the CDS offices, we will be using a new booking system. Details about how to book one-to-one sessions will be provided soon, when they become available.

Other Services
At LSS, we welcome opportunities to consult with Faculty, Course Instructors or T.A.'s, staff or student groups about Learning Skills. On a limited first-come, first-served basis, we can send a Learning Skills Specialist to individual classes or other campus events to provide sessions on academic skills. For more information, contact us at 416-736-5144.
All LSS Website, Workshop and Print Materials created by Learning Skills Services, York University are licensed under a Creative Commons Attribution-NonCommercial 4.0 International License.