If you thought Learning Skills Services were only for undergrads, think again! Feeling overwhelmed with the work load at Grad School? Wondering how you'll ever keep up with the readings, pass your comps and/or get your MRP or thesis completed in this lifetime? Learning Skills Services can help!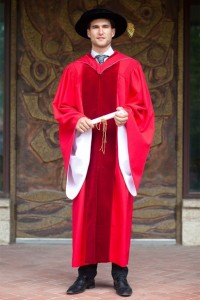 Graduate students have a unique set of needs and the Learning Skills Services are here to meet these, too. High work standards and expectations (both from within and without), coupled with the lack of structure of most graduate programs can lead to confusion, writer's block and stress. Meeting with a Learning Skills Specialist on a regular or occasional basis can help you better manage your time, organize the work flow, maintain momentum, and successfully complete your Master's or PhD degree requirements within a reasonable length of time.
In addition, Learning Skills staff are willing to work with individuals and/or groups of graduate students, to custom-design workshops and services to fit your needs. Please call us at 416-736-5144 to connect with a Learning Skills Specialist who specializes in working with graduate students, and let us know how we can help!